3.0 meter *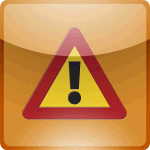 Some roads may be flooded due to excess run-off
Be extra cautious for rocks and other debris on the roads.
DO NOT CROSS flooded roads or causeways !
published at: 07-01-2021, 23:04:54
* Tweed River level in Uki (standard is 1.2 meter)
Prepare for a possible flood and stock up with Bottled Water and Non-Perishable Food.
Please ensure your Emergency Kit is complete and have your Flood Plan at hand and rehearsed.
Check the Neighbourhood Map here.
Contact your local Coordinator for more information or assistance.
CALL 000 FOR LIFE THREATENING EMERGENCIES.
FOR EMERGENCY HELP IN FLOODS AND STORMS CALL THE SES NSW ON 132 500