Severe weather warning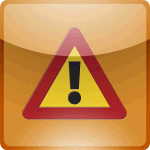 River levels have already started to rise and the continuous rain increases the risk of landslips.
Best to avoid any driving.
Use extra caution if you have to – strong run-off has flooded parts of some roads !

Be aware that roads are flood effected and further damage may occur. Debris like rocks, fallen trees or branches can be on the road.
Drive with extra caution.
DO NOT CROSS FLOODED CAUSEWAYS OR DRIVE INTO FLOODED ROADS !
published at: 28-03-2022, 22:22:00
CALL 000 FOR LIFE THREATENING EMERGENCIES. FOR EMERGENCY HELP IN FLOODS AND STORMS CALL THE SES NSW ON 132 500

The BOM is forecasting a front that will bring the return of showers and heavy rainfall for Monday and Tuesday.
High rainfall totals and isolated showers in parts of the Northern Rivers bringing a risk of renewed river and creek rises. There is the potential for flash flooding and rainfall may trigger further landslips.
If we get more landslips particularly along Kyogle Road, this will likely isolate communities yet again, as our catchments are already saturated.
Be prepared…stock up on food, water, supplies, fuel and medications. Stay at home if at all possible – if you go into town you may be cut off from return if landslips eventuate.
Be alert; not alarmed.