After the Rain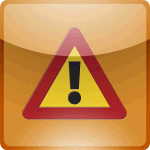 Waters have mostly receded and there are NO dangerously raised Water Levels currently.
Please be aware that there may still be areas under water and roads damaged and impassable. Debris like rocks, fallen trees or branches can be on the road, as well as excess run-off may affect your travel.
Drive with extra caution.
DO NOT CROSS FLOODED CAUSEWAYS OR DRIVE INTO FLOODED ROADS !
published at: 26-09-2022, 16:01:10
CALL 000 FOR LIFE THREATENING EMERGENCIES. FOR EMERGENCY HELP IN FLOODS AND STORMS CALL THE SES NSW ON 132 500