Current Flood Situation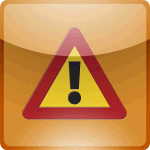 Wet weather is heading our way, with the chance of localised flooding and flash flooding, as well as an increased danger for landslips.
Our roads are already impacted by the past rainfalls. Please consider if travel is necessary and use extra cautious when travelling.
Debris like rocks, fallen trees or branches can be on the road, as well as excess run-off and flooded causeways may affect your travel.
Drive with extra caution.
DO NOT CROSS FLOODED CAUSEWAYS OR DRIVE INTO FLOODED ROADS !
published at: 23-05-2022, 09:18:36
CALL 000 FOR LIFE THREATENING EMERGENCIES. FOR EMERGENCY HELP IN FLOODS AND STORMS CALL THE SES NSW ON 132 500